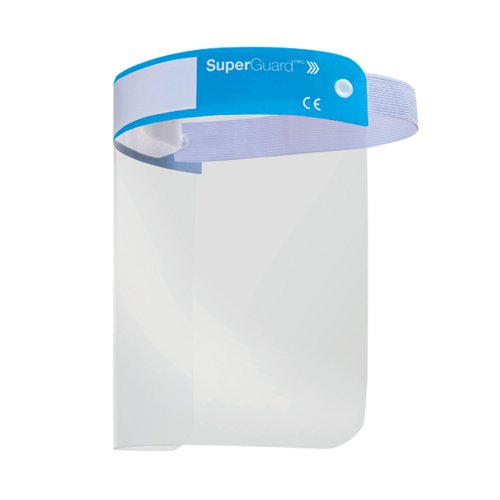 75 Available next day!
Manufacturer Ref PPPE201-4
Description
Provide procection to the user's face with the SafeGuardPRO Face Shield Visor. Fog resistant, these clear visors are designed to protect from any liquid splashes. They are sturdy, with 200 micron thickness and extremely comfortable, with latex-free foam padding and an adjustable headband. This pack contains 4 visors.