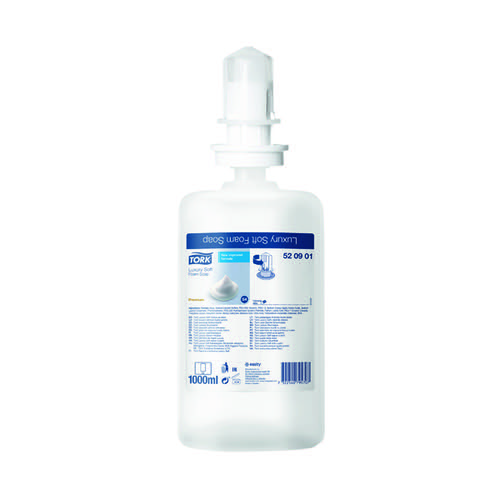 2 Available next day!
Manufacturer Essity Hygiene and Health AB
Description
Tork Luxury Soft Foam Soap with mild ingredients is extra gentle on the skin. Unique fragrance of citrusy top notes, floral tones with vanilla and musk. Suitable for use in Tork liquid and spray soap dispensers. 2,500 shots per refill bottle.
Specifications
Hand Soap, Creams & Lotions
Essity Hygiene and Health AB
Hand Soap, Creams & Lotions
REACH Requires Health & Safety Data Sheet